La Casa De Papel Gif
You can download and share La Casa De Papel GIF for free. Discover more Drama Gif, Álex Pina Gif, Bank Of Spain Gif, La Casa De Papel Gif, Money Heist Gif.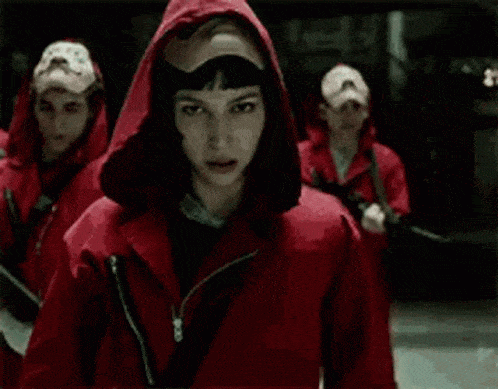 Money Heist
Money Heist (Spanish: La casa de papel, "The House of Paper") is a Spanish heist crime drama television series created by Álex Pina.