Steve Harrington Gif
You can download and share Steve Harrington GIF for free. Discover more Netflix Gif, Fictional Character Gif, Joe Keery Gif, Steve Harrington Gif, Stranger Things Gif.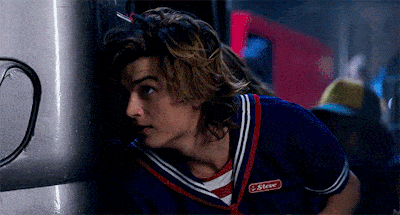 Steve Harrington
Steve Harrington is a fictional character from the Netflix television show Stranger Things, portrayed by Joe Keery. While starting out as a typical unlikable jock, Steve has grown into a more protecting and caring character as the show has progressed, a development that has received widespread acclaim from critics and fans alike and has led to him becoming one of the show's most beloved and enduring characters, and is regarded as the show's breakout character.