Wasabi Pekingese Gif
You can download and share Wasabi Pekingese GIF for free. Discover more Animal Gif, China Gif, Cute Gif, Dog Gif, Pekingese Gif.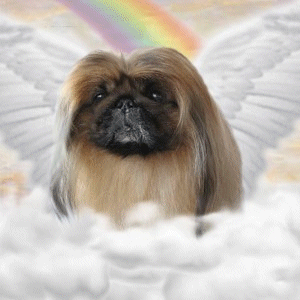 Pekingese
The Pekingese (also spelled Pekinese) is a breed of toy dog, originating in China​. The breed … has declined, eclipsed by similar breeds such as the Shih Tzu. However, in 2021 a Pekingese named Wasabi won the Westminster dog show.