World Of Warcraft Gif
You can download and share World Of Warcraft GIF for free. Discover more Blizzard Entertainment. Gif, Fantasy Universe Gif, Multiplayer Gif, Online Game Gif, Playing Game Gif.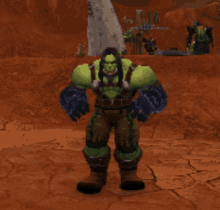 World Of Warcraft
World of Warcraft (WoW) is a massively multiplayer online role-playing game (MMORPG) released in 2004 by Blizzard Entertainment. Set in the Warcraft fantasy universe, World of Warcraft takes place within the world of Azeroth, approximately four years after the events of the previous game in the series, Warcraft III: The Frozen Throne.